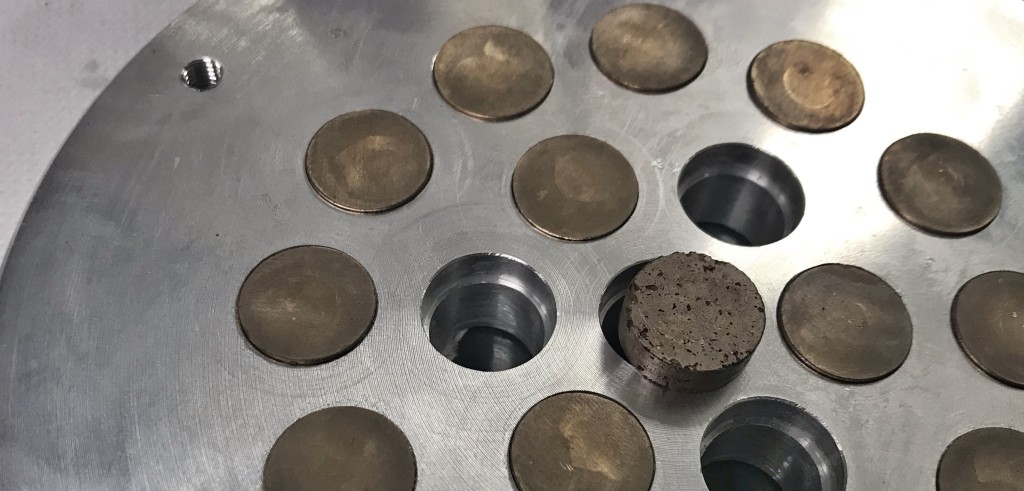 Dears
As the outbreak of Sars-CoV2 seems to be finally slowing down in Italy, the sanitary and human emergency here and in the world is far from over. Personal protection devices are scarce. Their worldwide demand and prices has increased. Their availability has decreased in a dramatic way. Many countries have stopped the export of the critical filtering materials. Those countries, like Italy that, in the past, have not considered such equipment a critical liability are now facing a hard supply problem.
EPoS is in the position to help Italy, EU and the world by supplying metallic filters with the outstanding capacity to be anti-viral [1,2,3,4] and auto-clavable / re-usable [5] instead of "use and throw". This will help not only the sanitary personnel but also the environment by sparing thousands of tons of sanitary waste which is now being produced and that will need dismissal. We have therefore, after proper communication with the authorities, re-opened our activities to dive into Project CleanCo. Since Tuesday of last week and in a matter of a few days were able to produce the first filtering components thanks to the rapidity of our electro-sinter-forging process and the competences gained in years of work. Tomorrow we will begin testing for qualification in high end testing chambers set up by the National Institute of Metrological Research (INRIM) inside a small local highly innovative company, Fonderia Mestieri, which is being reconverted and will shortly begin to produce semi-facial respiratory devices. We are proud and happy to be contributing to this cause and are working every single day to save human lives. Further updates will be available as they come from our News section on our website or through our social media pages.
Many of our partners have already moved to action to help us find the necessary funds and personnel(CLN Group) and to supply raw material (R.Stat e Bekaert and Green Steel Group) or support on chain supply and components (Zeta Meccanica). Thank you.
We invite all who want to please to win this battle to contribute here. All the funds will be entirely dedicated to handle the development and production of the new filters during the crisis.
Cari tutti,
se l'espansione del numero dei contagiati del virus Sars-CoV2 sembra finalmente rallentare in Italia, l'emergenza sanitaria e umana è lungi dall'essere terminata. I dispositivi di protezione individuale sono pochi, scarsi (spesso semplici mascherine chirurgiche con grado di protezione quasi nullo) e la loro richiesta è aumentata notevolmente assieme ai prezzi. Molti Paesi hanno fermato l'esportazione di materiali chiave per la filtrazione dell'aria al fine di concentrarsi sul problema a livello nazionale. Altri Paesi, che in passato hanno trascurato di considerare questi materiali come una criticità nazionale, si stanno ora scontrando con un problema insormontabile di fornitura locale ed un aumento di contagiati e morti nello staff medico impressionante.
EPoS si trova nella posizione di poter contribuire a risolvere il problema, aiutando l'Italia, l'Europa e il resto del Mondo. Grazie alla possibilità di produrre filtri metallici anti-virali [1,2,3,4] e auto-clavabili, quindi ri-utilizzabili [5], al posto dei normali filtri "usa e getta", si potrà dare una risposta concreta ai problemi di fornitura e di efficacia dei dispositivi di protezione. Questo non solo aiuterà il personale sanitario, ma anche l'ambiente in cui viviamo, consentendo di ridurre notevolmente la produzione di tonnellate di rifiuti sanitari contaminati, che dovranno essere comunque smaltiti, con costi economici ed ambientali notevoli. Dopo appropriata comunicazione alle autorità e usando tutte le procedure di sicurezza consigliate dalle istituzioni competenti, abbiamo riaperto le attività per il progetto che abbiamo denominato CleanCo. A partire da Martedì' di questa settimana ad oggi siamo già stati in grado di produrre diverse tipologie di materiali metallici filtranti porosi, grazie alla rapidità del nostro processo produttivo e agli anni di esperienza. Domani cominceremo le qualificazioni sulla caduta di pressione e sul filtraggio, in camere di prova create dall'Istituto Nazionale di Ricerca Metrologica (INRIM). Le camere sono state allestite presso una delle eccellenze innovative locali, la Fonderia Mestieri, che è in corso di riconversione per la produzione di mascherine a semi-facciale ad uso professionale e sanitario. Siamo orgogliosi e felici di poter contribuire a questa causa e stiamo lavorando quotidianamente per salvare vite umane. Tutti gli aggiornamenti sullo stato di avanzamento saranno disponibili tramite il nostro sito web e attraverso le nostre pagine social.
Molti dei nostri partner si stanno già mobilitando per aiutarci a reperire i fondi necessari e il personale (Gruppo CLN) e a fornire materie prime (R.Stat, Bekaert e Green Steel Group) o aiutarci con la supply chain e i componenti (Zeta Meccanica). Grazie. 
Invitiamo tutti coloro che vogliono aiutarci a vincere questa battaglia contro un nemico invisibile a contribuire qui. Tutto il ricavato senza disavanzi andrà a sviluppare e produrre i filtri di nuova generazione in questa emergenza.
AF
[1] "Inactivation of Nonovirus on Dry Copper Alloy Surfaces" S.L. Warnes and C.W. Keevil https://doi.org/10.1371/journal.pone.0075017
[2] "Human Coronavirus 229 Remains Infectious on Common Touch Surface Materials" S.L. Warnes at al, DOI: 10.1128/mBio.01697-15
[3] "Comparison of the antiviral effect of solid state copper and silver compounds" Minoshima M. et al, doi: 10.1016/j.jhazmat.2016.03.023 
[4] "Aerosol and Surface Stability of SARS-CoV2 as Compared with SARS-Cov1", Doremalen at al. DOI: 10.1056/NEJMc2004973
[5] "Rational use of face masks in the COVID19 pandemic" Feng et al. on The Lancet